About.
INSPIRED BY DIFFERENCE.
BSG Public Relations

takes a precise and strategic approach to promoting all facets of entertainment. An efficient and motivated staff handles everything from intricate details of executive publicity to positioning our clientele within compelling and effective media campaigns, street marketing teams, and creative marketing efforts.

BSG Public Relations handles all avenues of communications, bringing a studied approach to marketing, media and public relations with creative solutions that furthers the message and the image of our clients. We handle everything from the intricate details of executive publicity to positioning clients with compelling media campaigns. We look to broaden and brand artists, companies and products.  Multi-level publicity campaigns combined with knowledge and background in every facet of entertainment media and communications, and most importantly, always putting the client first.

Brian Gross, President of BSG PR, has been in the service of media and public relations for over 30 years. Gross has been employed by companies such as Def American Recordings, Warner Brothers Records, Reprise Records, Elektra Entertainment Group, Vivid Entertainment Group, and such organizations as The Lollapalooza Tour. Brian Gross was an Executive Producer for Reality-X: The Search For Adam & Eve.  His background includes all facets of public and media relations, working with some of the largest businesses, celebrities and music acts in the world.

Clients of BSG PR, past and present, include Gene Simmons, Sasha Grey, Maitland Ward, Adam & Eve, Penthouse, Phoenix Books, The AVN Adult Entertainment Expo, Joanna Angel, BurningAngel, Greg Lansky, The Vixen Media Group, Pink Visual, Evil Angel, Girlsway, Autoblow A.I., CamCon, The Fearless Man, Nina Hartley, Lupe Fuentes, Kendra Sunderland, LA Pop Art, Liberation Entertainment, Ecko TV, Kaiju Big Battel, Eyeglasses.com, Lucky 13 Clothing, Pinup Girl Clothing, Punk Rock Bowling and Music Festival, Chuck Zito, Omarosa, Blanc/Biehn Productions, Stockroom, Tony Clifton, Sheri's Ranch, Big Teaze Toys, Slixa, Sofia Rose, Whitney Wright, WantedList, Sheri's Ranch, WoodRocket, Jane Wilde and many others…

As a Number One Priority, BSG Public Relations will handle all your publicity duties, get your message out to the public, and have your company image fixed in the minds of the target audience. Most importantly, we make people aware, informed and interested in you and your product.

Intimate, engaging and able to get things done, BSG Public Relations is like having friends in your life that work for you too.

Specialties
Regional, Domestic, National and International media and public relations in the world of entertainment and technology, marketing, brand strategy; superior database of media contacts from all over the world; incredible dedication to clientele.
Work.
TESTIMONIALS FROM OUR CLIENTS
admin
2023-07-05T22:30:11+00:00
admin
2022-05-27T14:34:36+00:00
admin
2021-06-21T17:33:13+00:00
admin
2020-10-29T22:49:51+00:00
admin
2020-06-30T22:25:21+00:00
Work Skills.
Look who's talking about BSGPR.
From mainstream to insider press, the world is catching on that BSGPR provides multi-level publicity campaigns combined with knowledge and background in every facet of entertainment media and communications, and most importantly, always putting the client first.
ARTICLES
"Meet Brian Gross" Bold Journey, November 7th, 2023
"Media and Public Relations expert Brian Gross on Life Stories with Marc Hoberman" October 12th, 2023
"Meet Brian Scott Gross" Canvas Rebel, September 17th, 2023
"Brian S Gross On The 5 Things You Need To Create A Highly Successful Career As A Public Relations Pro" Authority Magazine, August 7th, 2023
"Public And Media Relations For Artists And Entrepreneurs w/ Brian Scott Gross" May 18th, 2023
"Had To Be There Podcast" May 8th, 2023
"The Top 22 PR Professionals…" Business Insider, April 26th, 2023
"M is for Media" January 23rd, 2023
"Formidable Men" October 17th, 2022
"CMS Wire" July 11th, 2022
"Entertainment Gazette (UK)" June 22nd, 2022
"Daily Ad Brief" May 25th, 2022
"Confessions of a Publicist" April 15th, 2022
"Adult Site Broker Talk" February 22nd, 2022
"Interview w/ Brian Gross" January 10th, 2022
"Unleash Your SuperNova" September 15th, 2021
"OnlyFans reverses ban on posting 'sexually explicit' content" Reuters, August 25th, 2021
"OnlyFans Reverses Its Decision to Ban Explicit Content" New York Times, August 25th, 2021
"The Nick Egan Podcast" July 18th, 2021 (Apple, Spotify)
"Brian Gross: Tips from an Adult Industry PR Veteran" June 14th, 2021
"The View from Here" May 8th, 2021
"CSUDH PRSSA February Meeting w Brian Gross" February 23rd, 2021
"Meet The PR Guy Who Found Himself…" BroBible, February 9th, 2021
"Episode 25, Brian Gross" Adult Site Broker Talk, November 3rd, 2020
"Meet Brian Gross" Shoutout LA, August 17th, 2020
"20 Minutes in Lockdown with…" Peter Shankman, April 21st, 2020
"Choose to Change" Habibi Bodies, November 9th, 2019
"Interview with Brief.com" – Brief, November 5th, 2019
"PR Like a Rock Star" – JR and The Boss Lady, June 25th, 2019
"Balancing the Grind" – Balance The Grind (Australia), May 24th, 2019
"Tantra Punk Podcast" – Tantra Punk Podcast, April 18th, 2019
"Fight For It Podcast" – Fight For It Podcast, April 11th, 2019
"How OnlyFans Changed…" New York Times, February 9th, 2019
"967 emails in six years. So who is Brian S. Gross?" – New Statesman, March 19th, 2018
"Meet Brian Gross of BSG Public Relations" – VoyageLA, March 13th, 2018
"A Publicist Explains What to Do if You Accidentally Tweet…" – Broadly/Vice, June 8th, 2017
"Why Porn PR Is Rarely About the Porn" – The Verge, March 23rd, 2017
"Interview with Brian Gross, Mr. PR of the Adult Business" – Le Toy Parfait, March 2nd, 2017
"6 Ways to Keep From Burning Out in PR" – Ad Week, December 7th, 2015
"The 2013 PR 50: The Best Public Relations People In The Tech Industry" – Business Insider, 2013
"PR and Porn Part 1: The Publicist- 5 Part Series" – ADWEEK, October 8th, 2012
"Sex Sells- The World of Porn Publicist Brian Gross" – Las Vegas Weekly, April 26th, 2012
"Brand New Skin : Publicist Brian Gross helps adult stars, companies establish mainstream profiles" – Los Angeles Business Journal, August 18th, 2008
"What is Public Relations and Why is it Important to you?" – ABS Magazine, Fall 2005
Clients.
TELL THEIR STORY.
We truly enjoy working with our clients and treat each project as a individual. Here is a quick look at what our clients have to say.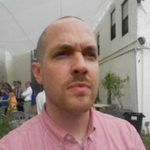 "Brian's the perfect PR and media representative. He knows when to listen and when to make suggestions. More importantly, he understands the industry so that he can effectively manage your reputation and placement."
BRIAN SOKEL, COO, TLA Entertainment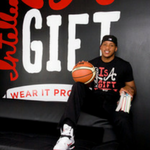 "Brian's efforts had BHG placed on CNN:Headline Local edition and also featured on Thrillist and Campus Circle. We are forever indebted to Brian for making sure we received as much exposure as possible."
MICHAEL GOMEZ, CEO, Blood Heart Group LLC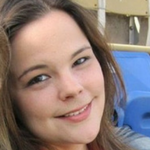 "Brian is a top notch publicist who knows how to generate media attention. His network of media and influencers is a great resource and he is not shy to tap into it for his clients."
ALLISON JOHNSTON, Marketing Manager, Hustler Hollywood
Contact.
LET'S TALK.
If you had more time in the day, what would you do? Working with BSGPR is kind of like getting your free time back! You work on your business and we will make sure your ideal customer knows all about it!
Mailing Address: 20501 Ventura Blvd, Suite 145, Woodland Hills, CA 91364
Email: brian@bsgpr.com
Phone: 818-340-4422